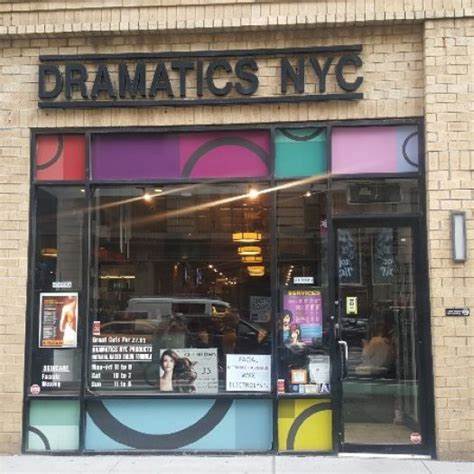 "Haircuts for New Yorkers" has been the motto for Dramatics NYC for over thirty-five years now.
Opening their doors in 1985, their iconic "wash, cut & entertainment" special started out at a 'steal' for $9.95! There would be lines stretched around the block of Manhattaners, eagerly waiting to get the best cut at the best price in the city.
Throughout the years, times had changed and so did the economy.
Yet, Dramatics persevered and maintained their walk-in special for New Yorkers to benefit from. Over thirty-five years later, it still stands strong at a bargain $35 for a shampoo and haircut. The Stylists of Dramatics NYC are elite in skill, internationally-trained as well as academically certified. They delight in welcoming new guests into their day and into their routine. Whether it's a regular who forms a bond with their Stylist for years to come, or a monthly walk-in visitor, they treat each person as family.
After three decades, it is a testament that the Dramatics walk-in special is still the number one hair deal in all of New York City.
In terms of quality, variety of style and execution, there is no better offer for the city that never sleeps. Always on the go and on to the next venture, New Yorkers need everything fast and efficient! From their coffee and bagel in the morning, to that quick spruce up at Dramatics NYC after work, the people know what they need! Dramatics is home even to some famous New Yorkers such as Mr.G the Weatherman and Al Roker from NBC. Dramatics NYC makes it their goal for each and every one of you to feel like a star! Here's to another thirty-five years of their doors being open!