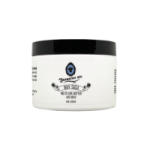 For over 100 years since the inception of hair care products, trend-setters, fashionistas and artists alike have all asked, 'Which hair care product is best for me?'
In 2022, the question has evolved to "Do I still need this?" due to the hundreds of options all tailored to a certain niche. From curly and frizzy to sleek and precise, the needs and wants of various hair types have dramatically changed since the 1900's.
So, what does my hair need for home maintenance in the year 2022?
With so many shampoos, conditioners and treatments to choose from, choosing what to get can be a hassle. Not to mention the countless brand variations of virtually the same product. It isn't uncommon for a customer to pay a lot more for a product you can spend less on and still have the same key quality ingredients. For example, the top shea butter deep conditioning treatment is offered by Savannah at a retailed price of $55.00. The main ingredient you are looking for here is shea butter, obviously. You want to ensure that it is one of the very first ingredients on the list and be weary of just how much concentration they are using. Compared to another Top Brand, Dramatics NYC offers their "Way Shea" deep treatment which retails for only $22 and after 'water', their first ingredient is pure shea butter. I'd say Way Shea is the clear winner here!
Aside from quality, quantity and cost, what are the genuine aspects one should seek when choosing what's best for their hair?
Don't be fooled by the numerous "categories" of hair. Oftentimes, brands create products just for the sake of a gimmick that sells. What is most important to look out for are what is not included. Parabens, sulfates and chemical alcohol are the main culprits of additives that do nothing but harm the hair. They also strip the hair color much faster and remove natural moisture. CBD is a hot commodity right now and is found in everything! The genuine health benefits are undeniable and super effective. It's only natural that CBD would take the world of beauty by storm! Get what matters most for your hair!
– Written by Ramon Trif